Women Physicians Tap Into Their Deeper Power to Create the Life They Want with Dr. Gigi Abdel-Samed, MD's Innovative Program
Dr Gigi Abdel-Samed, MD is revolutionizing the way women physicians reach their highest potential through her innovative 90 Day program, Medical School For The Soul. It combines guidance and support with tangible tools to help women physicians feel alive again, and find fulfillment in their work.
With over 25 years in practice and treating thousands of patients, and having gone through burnout herself and back, Dr. Gigi has lived it and seen it all. She developed the 3 month curriculum combining neuroscience, cognitive behavioral therapy, and ancient spiritual principles for an integrated approach.
"I understand that burnout isn't just a symptom: it's a loss of joy, energy, fulfillment, and peace," said Dr. Abdel-Samed, MD, MBA. "That's why I've developed this program to be more than just a series of lectures, but an experience that helps participants connect with their purpose and take action to create the life they want."
Dr. Gigi Abdel-Samed, an experienced physician and wellness coach, created three-month program in response to requests from her colleagues who would often wonder how she could be so happy and fulfilled in a stressful environment. This innovative program works by helping participants understand the deeper issues that cause their burnout. It helps them connect with their core values and tap into their deeper power, ultimately leading them to create a life by design. Medical School for the Soul program provides a roadmap to reach optimal fulfillment in just 90 days.
Participants learn the fundamentals that are their core power, learn how to create firm boundaries and reclaim their time with zero guilt. They complete knowing what they need for a proper work-life balance (no matter their path). They command greater respect from everyone at work and at home. They determine and implement what they need to be fully confident as a leader, and make decisions that increase their true power, emotional and financial stability. They understand true freedom, and feel creative, productive, and grounded. It is a program to realign with your why and step into full self-expression in 90 days.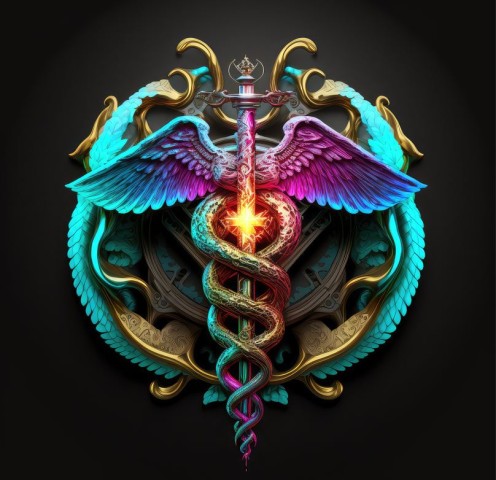 About Dr. Gigi Samed and Medical School For The Soul
With over 25 years of experience, Dr. Gigi is a board-certified emergency medicine physician. Over her tenure, she has attended to hundreds of patients. She holds an MBA and is a well-known coach, lecturer, and doctor. Dr. Gigi is a highly sought-after medical professional, speaker, adviser, coach, and educator because of her knowledge, compassion, and approachability. She is on a mission to empower women professionals to thrive in healthcare. Dr. Gigi is dedicated to her goal. She loves working with successful women professionals that have a track record and KNOW there is more. Her goal is to enable people to rediscover their passion, speak up to be heard, and design a life that aligns with their genuine priorities and aspirations. Her legacy is to bring back the human element to healthcare.
"I understand that burnout isn't just a symptom, and it's a loss of life, fulfillment, and peace," said Dr. Abdel-Samed. "That's why I've developed this program to be more than just a series of lectures, but an experience that helps participants connect with their purpose and take action to create the life they want."
Media Contact
Company Name: Gihan Abdel-Samed MD Inc
Contact Person: Dr. Gigi Abdel-Samed
Phone: 818-600-1297
City: Marina Del Rey
State: CA 90292
Country: United States
Website: https://www.drgigisamed.com/medicalschoolforthesoul